Instant Service Estimate
Tell Our Team What You Want Gone!
(248) 929-5865
How Our Junk Removal Service Works Schedule An Appointment
Getting started is easy! You can call us 7 days a week at (248) 929-5865 or use our convenient Book Now feature 24/7. Then simply choose the appointment window that best fits your needs. You'll Always Know When To Expect Us
Junk Cow is different because we won't leave you waiting around. When you book, you will receive a 2-hour appointment window and you can trust that we'll be there! We can even let you know when we're on our way!
We Arrive Ready To Go
Our team will arrive ready to work! That means we bring the truck, equipment, and muscle necessary to get the job done! If You Want It Gone, It's Gone!
First, show us the items that need to go and we'll do all the lifting, moving, and loading. You don't need to drag the junk outside or pull it to the curb. Our team will do it all! We'll Leave Your Place in Great Shape
Once your items have been loaded in our truck, our team will tidy up. We don't just remove the big stuff, we sweep up the debris when we're done!
Settling Up Is the Easy Part
Our upfront pricing means that there are no surprises when it's time to settle up. Even better, we offer a variety of payment options so you can pay however you need to. It's just one more way we work to meet the needs of our clients.
Who is Junk Cow?
Junk Cow is proud to be veteran-owned and operated. Since we are based in Waterford, we are perfectly located to provide junk removal in Novi and all of Oakland County. We care about providing our community with quality service at affordable prices. A junk removal specialist is available from 8 am to 8 pm, 7 days a week to answer your questions about Novi junk removal services and other service areas. You can reach us at (248) 929-5865.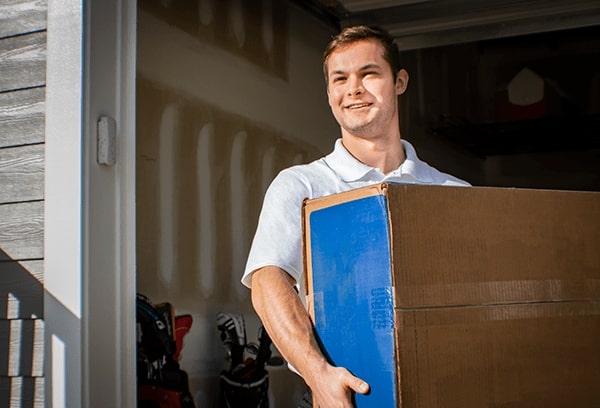 Fast Junk Removal in Novi
When you need junk removal in Novi, you need it now! That's why Junk Cow offers convenient 2-hour appointment windows. In many cases, we are even able to provide same day or next day service! So don't delay! Reach out and schedule your appointment today! Then we'll have that junk out of your way in no time!
Make a Junk Removal Appointment
Scheduling an appointment with Junk Cow is easy! Call (248) 929-5865 to speak with a junk removal specialist. You can also use our handly online Book Now feature. Either way, we have a convenient appointment window to meet your need. Since our goal is to offer junk removal when you need it, we will do our best to work with your schedule. Same day and next day appointments are available. Of course, if you are planning ahead then we can accommodate that, too. No matter when, we look forward to serving you!
Start Your Junk Removal in Novi
First, call Junk Cow at 248-929-5865 or Book Online at your convenience.
When your appointment arrives, you will receive a courtesy call so you know we're on our way!
Then show us your unwanted items and review our quote for removal.
Once you give us the go-ahead, our team will get to work!
When all is said and done, you'll be glad you called Junk Cow to reMOOve your unwanted junk!
Limited Time Offer
Save $20 When You Book Today!
Local Junk Removal & Hauling Services
Limited Time Offer
Save $20 When You Book Today!