Junk Removal in Rochester
Junk Cow provides local hauling services in Rochester, MI!
FULL-SERVICE ROCHESTER JUNK REMOVAL
We've all been in a situation where we need to get rid of junk. Whether it's the result of sorting through your storage space or a construction job, junk just happens! Well, no worries. When you need junk removal in Rochester, MI, call Junk Cow!
We are full-service, so leave all the junk removal work to us. We'll haul all the junk off your property, load it onto our truck, and take it to a nearby disposal site so you don't have to. The amount of work you have to do: zero!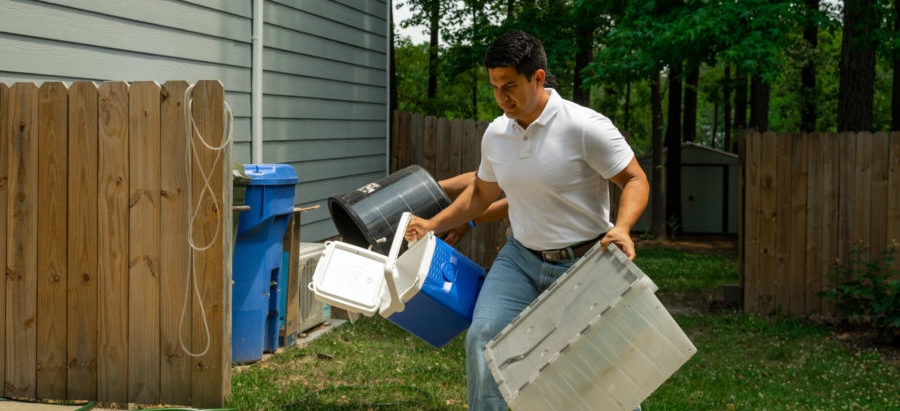 Why Junk Cow?
Choose Junk Cow for a full range of Rochester waste management services!
Junk Removal. Our herd can MOOve junk off your property! No matter what you've got for us, we'll haul it away fast.
Cleanouts. We can clean all junk and trash from basements, garages, apartments, and hoards. We even clean out commercial spaces.
Demolition. Our team can also safely demolish and remove sheds, playsets, decks, and other structures.
Do you have questions about our junk removal service in Rochester? Call (248) 929-5865 for more information.
Affordable Rates
As a locally owned and operated business, we care about providing our neighbors with quality services at fair prices.
No Obligation Quotes. We provide our clients with customized service quotes at no charge or obligation.
Affordable. Since we don't have to worry about corporate overhead, we can keep prices low for you!
Flexible. We'll quote you for the items you've shown us. If you need to add more items to the truck while we're there, then we can adjust as necessary.
Getting Started
It's so easy to schedule Rochester waste management services. Junk Cow offers two ways to get started.
Book Now. Use our online scheduling system whenever it's convenient for you! It's available 24/7 and makes booking services quick and easy!
Call (248) 929-5865. Sometimes you just need to talk to a pro. That's why we're happy to take your call and arrange an appointment that fits your needs.
Our Rochester Junk Removal Services
We Also Take
Carpets and Rugs
Bagged Trash
Recyclables
Books and Magazines
Clothing and Toys
Play Equipment
Kitchenware
Old Decorations
Barbecue Grills
How Our Junk Removal Service Works Easy Booking
Book online or call our office to talk to a junk removal expert. Courtesy Call
Want to know when we're headed your way? We'll let you know!
Quote
Show us what goes. We'll give you a firm quote for our services. Loading
Then we'll load all unwanted items into our junk removal truck. Details
We'll sweep up and double-check to be sure we got everything.
Final Bill
Your bill will match our quote. We never add extra charges or fees.
Veteran Owned & Operated Junk Removal
Junk Cow is owned and operated in Waterford by a US Veteran.
Community Based. We serve our neighbors in locations across Rochester and all of Oakland County.
Professional Crew. Our staff is uniformed and trained for anything. Of course, we always come prepared!
Prompt Service. Tell us when you'd like us to be there. We'll work with your schedule and get the job done.
Available for You. No matter where you're at in or around Rochester, you can count on Junk Cow to be there!
REVIEWS
Limited Time Offer
Save $20 When You Book Today!
Local Junk Removal & Hauling Services
Limited Time Offer
Save $20 When You Book Today!