Shed Removal
Junk Cow is home to your local demolition contractors that can help you with shed demolition and removal for an affordable price.
FULL-SERVICE SHED REMOVAL
Getting rid of a shed can be tough work. It can even cause injury if you don't know what you're doing. Don't worry, though, because Junk Cow can help you with all your shed removal needs.
Local. We proudly serve Oakland County with our junk removal and demolition services.
Full-service. Leave it to us to get the job done! We tear down sheds and dispose of the debris, too.
Insured. There are risks associated with demolition, which is why we are insured for everyone's safety.
Safe and Reliable Shed Removal
Junk Cow wants to help you get rid of that old shed and reclaim your free space! Let's get started.
We offer same-day and next-day appointments for when you need to get rid of a shed FAST.
We'll give you a courtesy call when we're on our way. Keep an eye out for our junk removal truck!
Once we're there, point us towards the shed, and we'll make a plan for how to tear it down.
Then, we'll put that plan into action. Once the shed is torn down, we'll load the debris onto our truck.
Shed Removal Cost
Are you on a budget? Our demolition prices make it affordable to get rid of your old shed.
We determine our prices based on the labor needed, dump fees, and how much debris you need cleaned up.
Our crew will estimate the price upon seeing your shed. Then, they will provide you with a firm, upfront quote.
Accept our quote, and we'll get started on demolishing the shed. We'll never charge you hidden fees along the way!
Our Other Demolition Services
Fence Removal
Is your backyard feeling a little boxed in? If so, then maybe it's time to say farewell to that old fence. We will be happy to remove it for you.
Deck Removal
When your deck gets old and begins to deteriorate, you should tear it down before it collapses on its own. Leave this task to us!
Playset Removal
Obviously, a rotting playset is a safety hazard to all the kids that still try to play on it. Avoid any troubles by letting us tear it down for you.
Garage Removal
Do you have an external garage that needs to go? We can work something out. Kick back and enjoy the show while we demolish it!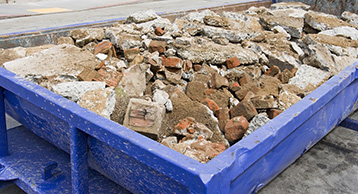 We Also Demolish…
Fire Pits
Gazebos
Kitchen Cabinets
Trailers
Doghouses
Treehouses
Cabins
Composters
Porches SERVICE QUOTE
After we have sized up your shed, we will give you an upfront quote for your demolition appointment. Approve our asking price to begin. DEMOLITION
Finally, here comes the fun part. We will tear down your shed, then load up the debris onto our truck. Then, we'll accept your payment.
REVIEWS
Limited Time Offer
Save $20 When You Book Today!
Local Junk Removal & Hauling Services
Limited Time Offer
Save $20 When You Book Today!