Rochester Hills Junk Removal
Junk Cow is your go-to business when you've got junk in Rochester Hills. You can start getting rid of junk today by contacting us for an appointment!
Rochester Hills
Waste Management
Junk Cow would love to assist you on your Rochester Hills junk removal project! We are a locally owned junk hauling company that specializes in saving our clients both time and money. Here's how it works: instead of taking on a big junk removal project on your own, you get in touch with us. Then, our professional crew will get the job done faster than you could've alone. Additionally, we also make it so you don't have to rent a truck or wait in line at the dump. It's convenient, it's quick… it's Junk Cow!
Junk Cow Makes It Easy
We dedicate ourselves to serving you! Stop stressing over a pile of clutter and say hello to us instead. Junk Cow will take on this challenging junk removal work for you so you don't have to lose another wink of sleep over it.
Need a single item picked up? Or do you have an entire property that's filled with junk? We do it all. Just point us to the unwanted clutter, and we'll haul it.
Our crew is experienced and knows how to work fast without being clumsy. We don't drop items, and we don't damage your property. We just get the job done right.
We'll do every step of the work for you: the hauling, the truck load-up, and even sweeping your floors when we're done. Then, we'll also handle the disposal process.
Cost of Rochester Hills Junk Removal
With our always-upfront quotes, you won't have to get a headache over price points. If you're tired of shelling out big bucks to pay for the  "other guys" and their hidden fees, then you should consider what we bring to the table instead!
All-inclusive. We don't do hidden fees or similarly dirty tactics. Instead, all charges involved with the job are disclosed upfront, culminating into a definitive final price.
No obligations. We always quote you before we begin to work so that you're never obligated to approve our quote or pay money without knowing what you're agreeing to.
Local prices. With our great rates, we think you'll agree to our quote without any hang-ups. We offer better prices than the competition because we don't have franchise fees to pay.
Some of Our Rochester Hills Junk Removal Services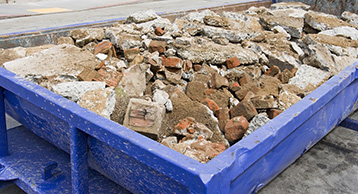 Items We Take
Clothing and toys
Electronics and TVs
Bagged trash
Recyclables
Grills
Here's How Our Process Works: Show Us the Junk
We'll be there right on time. Once we've arrived, just point us to whatever junk that needs to go. We'll prepare an upfront quote based on what you showed us. We Start Hauling
Finally, upon your acceptance of our quote, our team removes the clutter and loads it onto our truck. Watch in amazement as free space opens up all around you!
REVIEWS
Limited Time Offer
Save $20 When You Book Today!
Local Junk Removal & Hauling Services
Limited Time Offer
Save $20 When You Book Today!